ASIS Cleveland MEETINGS: "...information and security perspectives you won't get anywhere else...in person"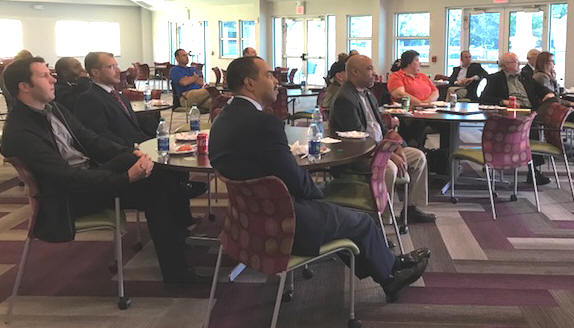 _____________________________________________________
2019 ASIS Seminars & Exhibits is NOW ASIS Global Security Exchange
Dues-paid, ASIS Cleve. Members can win awards: ASIS Rewards
ASIS Cleveland and Tri-C, Click here: Security Partnership

Please SCROLL DOWN
_______________________________
January MEETING: Friday, Jan. 17, 2020 Meeting
3rd Friday


Location: KeyBank Public Safety Training Center
TRI-C West, Click here for MAP TO TRI-C
11000 W. Pleasant Valley Rd., Parma, OH
Networking 11:30 AM
Lunch 12:00 noon
Presentation Noon or a little after, ending about 12:45 PM, 1 at latest
Meeting fee for Regular Members is $20 and includes lunch; Security Students $10: If possible *PLEASE REGISTER by Monday, week of the meeting, by 12 - food must be ordered.
To register, send an email to asis.cleveland@gmail.com to say that you will attend.

Credit cards accepted ONLY IN ADVANCE on website at Dues-Payments page.

Guests: Members can register for guest, guest can pay themselves or by member.

Option: pay at the door by check or cash. Checks: to Treasurer, ASIS Cleveland

*IF YOU REGISTER AND DON'T COME, YOU OWE FOR LUNCH.
Speaker, Topic, & Meeting details: GREAT MEETING TO BRING A GUEST!
"How to Survive a Hostage Situation"
by Garry Moneypenny
<![if !vml]>
<![endif]>
Unfortunately, in todays' society, there stands the chance anyone of us could find ourselves the victim of a hostage situation. These situations have happened in the workplace, shopping malls, churches, schools, hospitals and in our residential settings. How we react, what we do and what we say, makes a big difference in the success rate for our loved ones and ourselves in surviving this type of event.
When is the most dangerous time of a hostage event? What is going through the mind of the perpetrator? What are the Police doing? What will I be feeling and thinking? Should I talk to the perpetrator? Should I try to escape? What should I say or do?
These questions and many more will be answered by Garry Moneypenny, Retired Chief Deputy, a 37 year Law Enforcement Veteran who has handled numerous of these types of situations. Garry, who has been studying these types of events for over 30 years, is a leading authority in hostage negotiations. Come hear and learn what could help protect both you, your employees and your business during and after one of these events.
Garry spent three years in the United States Army as a Military Policeman. Garry then spent 30 years as a Law Enforcement Officer in Springfield Township, OH, working his way up to Chief of Police. Garry was then recruited and hired by the Summit County Sheriff's Office where he served as Chief Deputy/Assistant Sheriff for four years.
Garry is a Graduate of the Police Executive Leadership College in Columbus, Ohio, a Graduate of the School of Police Staff and Command from Northwestern University Traffic Institute and is also a Graduate of the 226th Session of the National FBI Academy in Quantico, Virginia.
Garry was trained in "Hostage Negotiations and Crisis Intervention" by instructors from the Ohio Peace Officers Training Academy, the New York City Police Department, the Los Angeles County Sheriff's Office and the FBI.
Garry served 15 years as a Hostage Negotiator for a multi-jurisdictional SWAT Team serving 22 different Police jurisdictions in Summit and Portage Counties, OH. Over his law enforcement career, Garry has been instrumental in the successful conclusion of numerous suicide, hostage and barricaded situations.
Gar

r

y

i

s

s

till

an

I

n

struc

t

o

r

f

o

r

the

Oh

i

o

P

ea

c

e

Office

r

s

T

r

ai

n

i

n

g

Aca

d

e

m

y

a

n

d

h

as

t

a

ugh

t

hund

reds

o

f

Po

l

i

ce Officers and

P

o

lice

D

is

p

a

tc

h

ers

in

Basic

and

A

d

v

a

n

c

ed Hosta

g

e

/

Cr

i

s

i

s Ne

g

o

tiat

i

o

n

s. Gar

r

y

Mo

n

e

y

p

en

n

y

, C

e

ll

#3

3

0

-

3

5

1

-

3

8

4

6

,

e

m

ai

l

:

g

ar

r

y

mo

n

e

y

p

en

n

y

@a

o

l

.

c

o

m
---
November MEETING: Friday, Nov. 15, 2019 Meeting



Photo, click the camera
Speaker, Topic, & Meeting details:
Hector Feliciano, ASAC
Assistant Special Agent in Charge
Homeland Security Investigations, Cleveland Office
"Securing the Homeland, an Overview of Homeland Security Investigations."
Hector Feliciano has served as the Assistant Special agent in Charge (ASAC) for the Homeland Security Investigations (HSI) Cleveland office since July 2018. In this position he oversees the investigative activities of 38 employees in the Northern District of Ohio. This includes overseeing investigations related to several programmatic areas including but not limited to narcotics, money laundering, child exploitation, human trafficking, as well as customs and immigration fraud.
Before serving in his current position, ASAC Feliciano served Resident Agent in Charge for HSI Cleveland from 2016 to 2018. He arrived at the HSI Cleveland office in October of 2013 when he was selected to serve as a Group Supervisor. Prior to his current field tour, ASAC Feliciano served in several critical Headquarters positions including Section Chief for the Law Enforcement Systems section, and as Program Manager for both the Title III Intercepts and Linguistics section and the Executive Information Unit. He began his federal career as a Special Agent with the U.S. Customs Service in 2001 assigned to the San Juan, PR office.
ASAC Feliciano holds a Bachelor of Science degree in Psychology with emphasis in Criminal Justice from the University of Cincinnati.
__________________________
October MEETING: Friday, Oct. 18, 2019 Meeting



Photo, click the camera
Speaker, Topic, & Meeting details:
"Cyber Crime Trends: The Evolving Threat Landscape"
Matthew Neely, CISSP, CPP
Director of Information Security,
Progressive Insurance
During this presentation, Matt will present a model for looking at cyber threats and discuss changes in the cyber security threat landscape. Topics covered will include business email compromise attacks, man in the browser attacks, ransomware, cyber-attacks used to manipulate stock prices and Internet of Things (IoT) vulnerabilities.
Bio: Matt Neely CISSP, CPP is the Director of Information Security at Progressive Insurance. Before Progressive, he was the Director of Strategic Initiative at SecureState, a Cleveland-based management consulting firm focused on information and physical security. During his time at SecureState, his previous roles included VP of Consulting, Profiling and Incident Response Team Manager, and Senior Consultant. Before working at SecureState Matt was a Security Analyst at National City Bank. Matt has given more than 100 presentations on technical and business risks at local, national, and international conferences and meetings. He is regularly invited to guest lecture on security at colleges and universities. He has published articles on IT security in industry magazines and published a book Wireless Reconnaissance in Penetration Testing.
__________________________________
September MEETING: Friday, Sept. 20, 2019 Meeting

Photos, click the camera


Friday, September 20, 2019 Meeting
peaker and Topic: "Medical Marijuana Truths and Myths"
Tim Dimoff, SACS Consulting
For bio, photo, details, background, please click the links below
(open in a new window)
---
August 7 - Joint Special Meeting: ASIS Chapters of Akron, Columbus, and ASIS Cleveland w OASIS in Akron at Canal Place
No meeting fee! Food, coffee, and drinks provided. Four speakers on Technology re: aggressive behavior, active shooter
Wed., August 7, 10 to Noon
Presentation Speakers: 4 presenters
"Responding to Aggressive Behavior and Active Shooter...Technology Can Make A Difference"
Details of the meeting:

downloads or opens in new window
Map, meeting location (Bounce Hub Building)

Canal Place, former BF Goodrich Headquarters
---
FRIDAY, May 17, 2019, Meeting (3rd Friday)
Speaker and Topic:
Captain Gary M. Sprague, Commander, Investigative Division, Lakewood Police Department
"Forensic Advances in DNA Technology"
Captain Gary M. Sprague is in his 31st year with the Lakewood Police Department and is currently the Commander of the Investigative Division. Capt. Sprague is a member of numerous Law Enforcement Organizations including the IACP, Cuyahoga County Police Chief's Association, OCPA, Infragard, ILETA, ASIS, IPMBA and is a JTTF Executive. He also serves on a number of multi-jurisdictional committees. He holds certifications in Advanced CPTED and Advanced Crime Prevention.
After graduating college Capt. Sprague performed security work in the private sector prior to being hired by the Lakewood Police Department in July, 1988. He has served as a Field Training Officer training new recruits and a Patrol Investigator handling accident investigations and processing crime scenes for evidence. In 1993 he received training for and was assigned duties as a Firearms Instructors and Weapons Armorer and still serves in that capacity today.
In 2000 he was promoted to Sergeant and continued serving in the Patrol Division. In September 2006 he was promoted to Lieutenant where he rotated through assignments supervising the afternoon shift, night shift and eventually the day shift platoons.
In 2011 Capt. Sprague attended the FBI National Academy in Quantico, Virginia, graduating as a member of the 244th class. Upon returning from the academy he was assigned as the Special Operations Lieutenant, where he was in charge of the training unit, ward officers, SRO's and other members of this specialized unit.
In 2012 Capt. Sprague was promoted and assigned as the Commander of the Traffic & Patrol Division and on January 1st, 2016 was reassigned to the Investigative Division. ( Back to Calendar page TOP )
---
FRIDAY, April 12, 2019, Meeting (2nd Friday)
Speaker and Topic:
Matthew Luczak, Special Agent
U.S. Secret Service
Cleveland Field Office
Electronic Crimes Task Force
Photos, click the camera

"Current Trends in Cyber Crime"
A few of the topics planned to cover:
Brief Secret Service History and Dual Missions

Secret Service Electronic Crimes Task Forces (ECTFs)

Current Trends in Cyber Crime

Private Sector Partnerships
Brief Bio: I have been with the Secret Service for 17 years. Over the course of my career, I have conducted investigations involving counterfeit U.S. currency, bank fraud, credit card fraud and wire fraud to name a few. I have worked numerous protection details with various USSS protectees, dating back to when Former President George W. Bush was in office. I served in the Protective Intelligence and Assessment Division for 5 years. Following that assignment, I was transferred to Cleveland, OH in 2015. I have since been trained in the computer forensics field and am currently assigned to Cleveland's Electronic Crimes Task Force.
---
Click the camera for photos

FRIDAY, March 15, 2019, Meeting
Speaker and Topic:
LEROY MORROW, CPP
FORMER CPD DEPUTY CHIEF
Active Shooter Case Study: What to expect from a logistics and communication perspective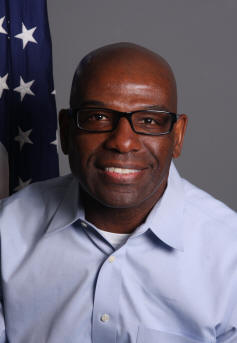 Experienced Law Enforcement and Security Professional with a demonstrated history of working in the public and private sectors. While a member of the Cleveland Division of Police he advanced through the ranks from a Patrol Officer to Deputy Chief. He spent the last fourteen years of his law enforcement career in an appointed position on the Division's Command Staff. Throughout his career he has received training in various topics such as emergency management and risk management. He has managed several critical incidents including the active shooter incident at Case Western Reserve University. He obtained his Certified Protection Professional Certification from ASIS International after retiring from the Cleveland Division of Police. Currently he is a consultant for the National Basketball Association. He is the owner of LMJ Services LLC in which he does security consulting. He has a Bachelor of Arts Degree in Criminology from Ohio University. He is FBI National Academy Graduate. He continues to serve in the community as a member of the New Song Church Board and helping co-manage the church facilities. He is a Board Member for the National Organization of Black Law Enforcement Executives (NOBLE) Greater Cleveland Chapter.

FRIDAY, February 15, 2019, Meeting


Speaker and Topic:
Daniel Senchesak
U.S. Postal Inspector

Mail Center Security and Dangerous Mail Investigations
Background and Bio: The United States Postal Inspection Service (USPIS) is the federal law enforcement arm of the United States Postal Service. As fact-finding and investigative agents, Postal Inspectors enforce more than 200 federal laws in investigations of crimes that may adversely affect or fraudulently use the U.S. Mail, the postal system or postal employees. The mission of the U.S. Postal Inspection Service is to support and protect the U.S. Postal Service and its employees, infrastructure, and customers; enforce the laws that defend the nation's mail system from illegal or dangerous use; and ensure public trust in the mail. Inspector Daniel Senchesak is a member of the Cleveland Field Office of the United States Postal Inspection Service. He is currently assigned to External Crimes/ Mail Theft/ Identity Theft/ Workplace Violence/ Security team.
---
FRIDAY, January 18, 2019 Meeting


Speaker and Topic: Jim Miller
Law Enforcement Program Manager for RTF.
The website is www.rsqtaskforce.com
A Different Approach to Active Shooter and Emergency Response.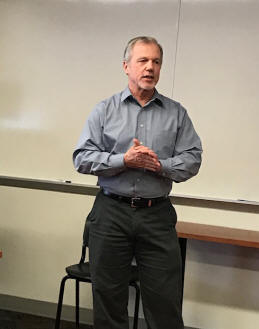 Jim will illustrate what the rescue task force concept is, The PRISM Concept. The focus is a more comprehensive approach to response to active shooter and emergencies with police, and the private sector working together to minimize loss of life to victims with first aid techniques.
_____________________________________________
FRIDAY, November 16, 2018 Meeting


Speaker and Topic:

Kyle Walton

Assistant Special Agent in Charge

Bureau of Alcohol, Tobacco, Firearms and Explosives

Columbus Field Division
Oversees all Northern Ohio Criminal Enforcement Offices

"How

the

Bureau of Alcohol, Tobacco, Firearms and Explosives (ATF) works with and intersects with the law enforcement agencies and private sector security organizations"

What you need to know, including: History

,

Mission

,

Jurisdiction

,

Current focus and priorities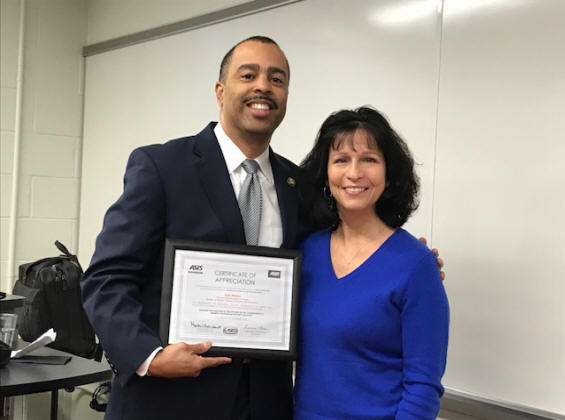 caption: Kyle Walton with certificate of appreciation presented by Laurie Bosu, Chapter Chair.
BIO: Kyle A. Walton is the Assistant Special Agent in Charge (ASAC), Columbus Field Division, of the Bureau of Alcohol, Tobacco, Firearms and Explosives (ATF). ASAC Walton, who has served in this position since May 2016, oversees all of ATF's criminal enforcement offices in the Northern District of Ohio. Prior to this assignment, Walton served four years as an investigator with ATF's Office of Professional Responsibility and Security Operations, Internal Affairs Division (IAD). IAD's mission is to review and impartially investigate complaints and allegations of administrative or criminal misconduct involving ATF personnel. IAD also conducts other critical or sensitive investigations, such as bribery of ATF personnel, motor vehicle accidents involving serious injury or fatalities, or tort claims against ATF.
From 2004 until 2012, ASAC Walton served as the Resident Agent in Charge (RAC) for the Toledo (Ohio) Field Office. Walton directed and managed the investigative, enforcement and administrative activities of the Toledo Field Office, which covers 21 counties in Northwest Ohio. Walton also developed critical partnerships and coalitions with other Federal, state and local law enforcement personnel in furtherance of ATF's mission to reduce violent crime and to protect the public.
ASAC Walton served as the Senior Operations Officer for the Cleveland Field Division/Louisville Field Division for approximately four years in which he coordinated and evaluated administrative and operational activities within the Division to ensure effective implementation of Division and Bureau policies and programs.
Walton began his career with ATF in 1988, serving in the Cleveland Field Office where he conducted investigations related to violent crime, the criminal use, possession and trafficking of firearms and explosives, arson investigations, and other duties as assigned. Walton also served in specialized capacities such as the Violent Crime Coordinator, the Project Safe Neighborhoods coordinator, and the Youth Crime Gun Interdiction Initiative coordinator.
ASAC Walton has received superior performance ratings throughout his ATF career. He received a Bachelor's degree in Criminal Justice from Kent State University and a Master Degree in Public Administration from the University of Akron.
_________________________________________
FRIDAY, October 19, 2018 Meeting


Speaker and Topic:
Sam Hensley
Special Agent, NASA Office of Protective Services
Insider Threat Awareness for Government and Industry Personnel with an Emphasis on International Visitors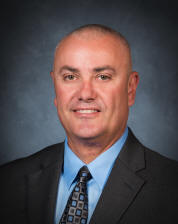 Sam Hensley is a Special Agent with the NASA Office of Protective Services at the National Aeronautics and Space Administration (NASA) Glenn Research Center (GRC) in Cleveland, Ohio. In this position, he is responsible for the overall management and execution of the NASA GRC International Visitor program and the Personnel Security program for all Public Trust and National Security positions. He also serves as the co-lead for the NASA GRC Threat Assessment Team and the Workplace Violence program with specific focus on the Active Shooter program.
Prior to this position, Sam was a Special Agent for the Office of Personnel Management specializing in both background and counterintelligence investigations for more than 100 Federal agencies. Sam is also a veteran, serving 21 years in the United States Air Force in various assignments to include the prestigious Presidential Support Detail and the Defense Threat Reduction Agency as a Nuclear Weapons inspector in support of the Strategic Arms Reduction Treaty between the United States and the Russian Federation.
MEETING NOTES FROM THIS MEETING, CLICK: HERE
_______________________________________________________________
<![if !vml]>
<![endif]>
FRIDAY, September 21, 2018 Meeting


Speaker and Topic:
Terry Muff, Project Manager, Security Programs,
Tri-C (see ASIS Security Partnership with Tri-C)
· Introducing the KeyBank Public Safety Training Center offerings...
Tour the shooting range... check it out! Tour after the presentation.
Programs (Police, Private Security, Fire, EMT, 911 Telecommunications and Correction) Advanced Training and Customized training

Youth Programming

Scholarships for training and education

National Testing Center - Cleveland Fire / Police

What makes us unique as a training center?

Partnership and Outreach

Recruitment
Terry Muff is the Project Manager and a Certified Instructor with the Ohio Peace Officer Training Commission (OPOTC) in the Public Safety Training Center of Excellence at Cuyahoga Community College in the workforce community economic development division. He has an extensive background that includes project management, classroom instruction, program development, operations, policy development, resource management and staff training & development.
Terry is responsible for the planning and development of the public safety education programs that include; providing project leadership for the Key Bank Scholarship, community partnership development, and program development for the private security academy. He has overseen curriculum compliance to the state standard of Ohio Peace Officer Training Commission (OPOTC) community outreach, and instructor evaluations. Terry has a Bachelorette Degree in Business Administration, a Master's Degree in Business Management and has a certification. As an Ohio Peace Officer Training Commission (OPOTC) certified instructor Terry teaches the state curriculum and focuses on student-centered learning (SCL) which is a process that allows students to learn and understand the state performance objectives utilizing the cognitive approach to adult learning. In 2013, Terry received his certification as a Lean Six Sigma Greenbelt for process improvement and has incorporated elements of six-sigma process improvement into the academy to enhance the student learning experience. Terry is currently pursuing his doctoral degree in Community College Leadership.
---
FRIDAY, MAY 18, 2018 Meeting

SPEAKERS & TOPIC: The Opioid Crisis (speaker's bios)

Lieutenant Michael Connelly (photo right) is a 28-year veteran of the Cleveland, Ohio Division of Police. He is currently the co-commander of the Northern Ohio Law Enforcement Task Force, and formerly Supervisor of the Narcotics Unit Major Investigation Squad,
Detective Scott Moran, (no photo of course) Undercover Drug Operations, with extensive experience and background. During the course of his career he has arrested 1000's for various drug law violations. In all of the cases he has presented for prosecution, he has never lost a case. He has received several awards including the Cleveland Police Medal of Honor.
REPORT:

---
APRIL 20, 2018 Meeting

Zina Martinez, Interim Director, North East Ohio Regional Fusion Center, and
Patrick Thomas, Intelligence Analyst, NEORFC - see BIOs below

Please Attend - Announcements & Business - Register Below
The NEORFC...
...anticipate and counter criminal activity, terrorism, and other hazards in coordination with the Ohio Fusion Center Network and the Intelligence Community.
Introduction to the Northeast Ohio Regional Fusion Center, history and mission

Suspicious activity reporting - Identifying, reporting, and receiving information

Intelligence Liaison Officer Program - How you and your agency can participate and benefit from this program

Q & A
BIO: Sergeant Sgt. Zina Martinez is the Interim Director of the Northeast Ohio Regional Fusion Center (NEORFC) in Ohio Homeland Security Region II which covers a five county area and is located in Cleveland, Ohio. She is responsible for the day to day operations, strategic planning, budgeting, grant management, outreach, and intelligence and information sharing functions of the Fusion Center. She is a member of the FBI Joint Terrorism Task Force Executive Committee and coordinates the Fusion Center Governance Board.
BIO: Patrick Thomas is an Intelligence Analyst with the NEORFC. He studied Accounting at Cleveland State University later earning a MA in Security Policy Studies from Notre Dame College in South Euclid Ohio. Patrick has been a staff analyst with the NEORFC for four years and has operated as an All-Hazards analyst working on criminal and national security matters. Patrick worked extensively on early warning intelligence in the lead up to the RNC, and participated in a multi-agency social media intelligence cell during the event. In his free time, Patrick enjoys volunteering at his church and providing, many times unsolicited, investment advice.
---
March 16, 2018
REPORT:

"Working abroad? The Department of State Can Help"
Security and Informational Resources from the U.S. Government
Special Agent Christopher Peltier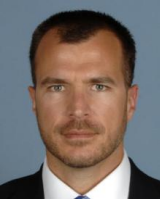 U.S. Department of State's Diplomatic Security Service

From the U.S. Embassy and the local chapter of the American Chamber of Commerce to the Overseas Security Advisory Council and Regional Security Office there are many resources available to individuals and companies working, living and traveling internationally. Special Agent Christopher Peltier will help navigate through these resources and provide context based on his experience advising international businesses and working in various countries around the world. Focusing on Security, Chris will discuss critical topics everyone needs to address before sending employees abroad.
Special Agent Christopher Peltier with the U.S. Department of State's Diplomatic Security Service provides a safe environment for the conduct of U.S. foreign policy. Chris has served in Africa, Asia, the Middle East, and Europe. Chris's experience includes touring the Niger Delta region with the U.S. Ambassador to Nigeria, Evacuating employees from Bahrain during the Arab Spring and eating Pierogi with the founder of modern Polish Democracy. As part of the lead U.S. law enforcement organization abroad, Chris protects U.S. diplomatic missions, U.S. diplomats, and visiting foreign dignitaries; conducts criminal, counter-terrorism, and counterintelligence investigations both domestically and abroad; advises U.S. ambassadors on security matters; and manages security programs worldwide.
________________________________________
Friday, FEBRUARY 16, 2018
"Sex Trafficking in Northeast Ohio"
Speakers:
Gregory Colbeck's Bio:

John Morgan's Bio:

"Ohio is one of the leaders in the U.S. in sex trafficking crime. It affects everyone."
Meeting notes, photos, etc., here:

______________________________________
FRIDAY, January 19, 2018 MEETING,

January SPEAKER & TOPIC: Meet and talk with...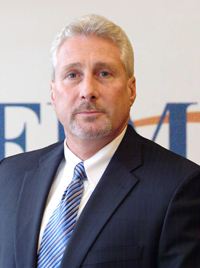 Rob Shuster
Vice President of Protective Services and Training




"Essential Best Practices for Workplace Violence Prevention and Management"
Introduction and objectives

Critical Mistakes that Organizations Make

Human Resources and Security- must work together

Developing Workplace Violence Policy – reasonable foreseeability

Defining Workplace Violence – categories of potential workplace violence

Employee Training - behavioral warning signs

Case Management Team - establish one and use them

Developing High Risk Termination Protocols

Third Party Assistance May Be Required

Proactive Measures and Response - preparation

Developing Specific Active Shooter Response Plans

Documentation of the Case Management Process
Meeting notes, photos, etc., here:

_______________________________
ASIS Akron Canton January 25th, cocktails, mixer, Cleveland invited! Click here:


[COMMENT/OBSERVATION: About 30 attended, some from ASIS Cleveland, well attended overall, many interesting people to meet, good to have time to talk, good contacts to have..]
__________________________________________________
FRIDAY, NOVEMBER 17, 2017 MEETING,

"...information and security perspectives you won't get anywhere else..."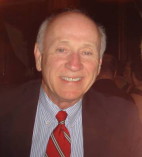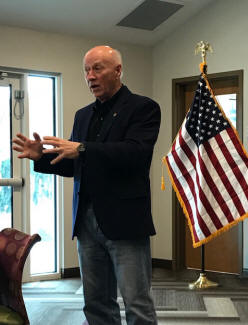 Questions that were answered...
What does it take to defend your guards (In-house or Contract) in litigation?
What is asked mostly in discovery about your guards or guard company?
What do plaintiffs attorneys and expert witnesses focus on about your guards?
Thomas J. Lekan, CPP
Security Consultant and Expert Witness
Security Guard Expert
http://www.security-guard-expert.com
(downloads or opens in new window)
Background, credentials, Tom Lekan, and see website for more:

"Liability and Security Guards:
Contract or In-house"
If you have security guards protecting your premises, or you are a security guard company, armed guards or not, or private police, this meeting was for you.."
Above, right: Tom makes point after point on how to avoid liability with case examples.
Comments:
"I'm so glad I attended this meeting. Great information. I'm going to review all post orders and other documentation."
"Informative, factual, and entertaining. He so obviously knows his stuff."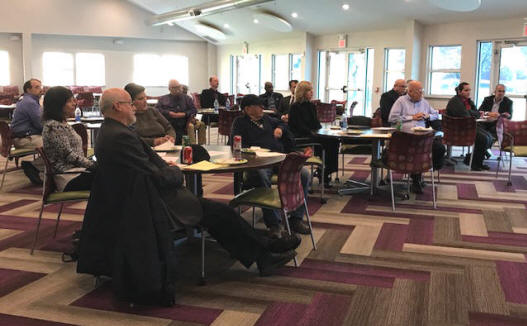 _______________________________________________________
FRIDAY, OCTOBER 20, 2017 MEETING,

"...information and security perspectives you won't get anywhere else..."

Meet Marvin Cross, Sr., CPP BIO:


Presentation on and discussion of:
"Security for High Profile Individuals and Organizations"
http://www.execsecuritygrpinc.com/

Executive Security Group, Inc. (formerly Security Director, the Cavaliers)
an ASIS Cleveland member, is the featured speaker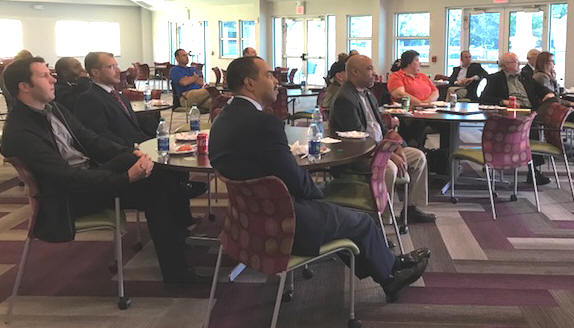 Members and guest listen carefully to Marvin Cross' interesting, informative talk.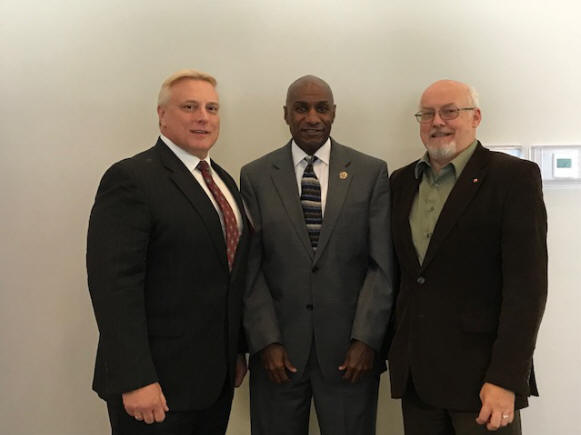 L to R: Peter Lucic, ASIS Regional VP; Marvin Cross, Speaker; Ray Heintel, '17 Chair
_______________________________________________________
SEPTEMBER 15, 2017 MEETING,
Downloadable file on Risk Assessment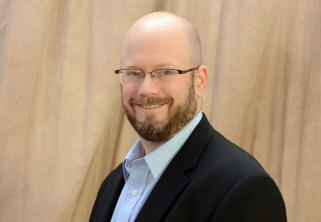 DATA SECURITY
InfoGPS provides single use (Audit) and continuous software as a service solution (Monitoring) that finds sensitive non-structured data (for instance, account numbers and data that have been downloaded into an Excel spreadsheet) and then allows the user to determine if they need to better protect the data, delete it, move it, etc. Many data breaches have an origin in this unstructured data as the transactional, enterprise systems and their data is usually pretty well secured.
Paul Hugenberg, Info GPS
Info GPS
http://www.infogpsnetworks.com/
___________________________________
MEETING INFO, MEMBERS NOTE:
Most meetings are the 3rd Friday - most months. See schedule at page top, left.
Format for most all meetings is as follows:

Networking 11:30 AM
Introduction: Noon, Chair opens meetings, introductions, announcements
Lunch 12:00 noon
Presentation Noon or a little after to about 12:45 PM, 1 at latest
Questions and answers
Certificate presentations, any closing business, announcements for the future
IMPORTANT NOTE: meeting information is generally posted shortly after being received. Comments or questions, please go to Contacts and email ASIS from there or telephone.
(if the webmaster has the info, it should be posted)
[ BACK to page TOP ]