This page is:
Payments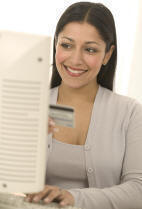 Payments ONLY to ASIS CLEVELAND for chapter events and programs
For checks, please make checks payable: Treasurer, ASIS Cleveland - Mail to:
Kathy Tomco, C.P.P.. ASIS,
c/o Marc Glassman, Inc.
5841 W. 130th Street
Cleveland, Ohio 44130
GENERAL Payments to
ASIS Cleveland for...
Regular meetings and luncheon fees for yourself as a member and/or guests

Advertising or Sponsorship - for meeting sponsorship package, website or newsletter, membership directory, etc. (go here for INFO on these)

Other payments that have first been discussed and arranged with appropriate officers, chairmen, or administrator.
NOT for Local Dues or Donations to Scholarship or Operations
Click here for: Local Dues, Donations - or scroll down for donations
Click on the logo immediately below. Please indicate clearly what the payment is for. Thank you.
ASIS Cleveland uses secure payment processing by PayPal - fast, secure, free. We take credit card and bank card payments ONLY on the website - not by phone or in person. To make credit card payments, scroll down

[ Back to Page top ]
---
DONATIONS to ASIS Cleveland
Be generous if you can. As the great American Walt Whitman said,
"The gift is to the giver, and comes back most to him - - it cannot fail. . ."
As members have said,
"The security profession's been good to me. It's important to give
back to the profession, to sustain our particular causes and interests."
"I've gotten a lot from being an ASIS member.
This is one way I can help and say thanks."
Feel free to specify how you would like your gift to be used, and tell us if we can publicly credit you or you wish to remain an anonymous donor.
Scholarship Fund, endows security education scholarships awarded annually
Operations Fund, to help support the website, administration, general needs, or any good use as determined by officers and/or the Exec. Comm.
Click on the PayPal DONATIONS logo to make a donation
to the ASIS Cleveland Chapter
[ Back to Page top ]


For more info, click on ads

Payment MENU
Pay LOCAL DUES
(goes to dues page)
DONATIONS Scholarship
or Operations
Pay Meeting SPONSORSHIP PACKAGE FEES or Advertising
ASIS CLEVELAND LOCAL DUES are DUE! Joined? Late? If you haven't yet paid, click here for info, an invoice, and payment options > Local Dues