This page is:
HOME
ASIS Cleveland Chapter "Website of the Year" FIRST PLACE Awards
by ASIS International, Group V. Webmaster, Don Calderwood, Hawkeye Services

2006
1st Place

2007
1st Place

2009
1st Place

2011
1st Place

Celebrating our...

2012
1st Place

56th
YEAR

"It's Cleveland - you gotta' be good!" CLEVELAND, OHIO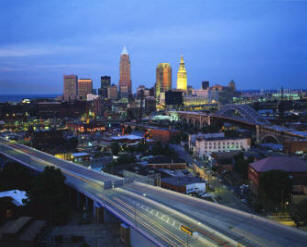 11-11-2012: Over 103,900 visitors since inception Visitor Counter temporarily not active

Welcome to...
Professional Security
in Cleveland & Northeast Ohio
What is ASIS? ASIS formerly was the American Society for Industrial Security, evolving over the past 50 years to become international in scope, having over 35,000 members worldwide. Of some 275+ chapters we were the 23rd professional chapter organization formed; our history dates to the late 1950s (also see About ASIS). Membership is by individual, and not by company or organization.
ASIS Cleveland is a professional security association chapter located in Cleveland & serving NE Ohio. It is comprised of security professionals and those with a serious interest in security: security directors, loss prevention specialists, risk management, corporate security personnel, attorneys, law enforcement, facility managers, students, security companies providing security services & security equipment (more, scroll down)..

Click "BIG NEWS" for new or recent ASIS Cleveland Local NEWS - recent postings
2013 Dues are due. To pay ASIS International dues or Cleveland Chapter dues, click here: dues
New Member? Joining ASIS after 11-1-2012, click to get info on local dues and a 2013 dues invoice and how to pay.

ASIS Cleve. Newsletter? Note for members...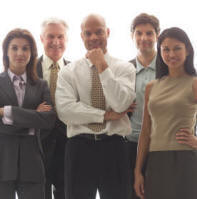 Spanning northeastern Ohio counties, many of the top, leading, and highest level security professionals involved in retail, commercial, industrial companies; hospitals, universities, colleges; corporations of note; local, state, and federal governments; suppliers of security services and security equipment, and others, are participating members. For contact information for the officers and leaders of ASIS Cleveland click "Contact Us"
Websites, here, are designed primarily to serve our members. If you're a security professional or you have a serious and vital interest in security, you are invited to join us.

Employers of security personnel: We will post your ads to employ security people and security professionals free of charge. Click: security employment for more on this.

[ BACK to page TOP ]

Information & Security Summit: ASIS Cleveland, Major Sponsors: Security track. Find out about this: Events, Speakers, Program click for available info:




Photo: The Executive Committee at work, with business continuity a major theme.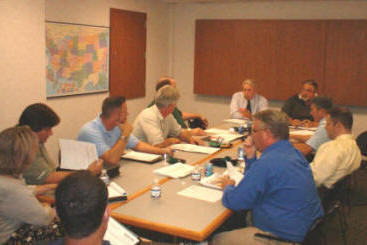 [ BACK to page TOP ]





ASIS CLEVELAND LOCAL DUES are DUE! Joined? Late? If you haven't yet paid, click here for info, an invoice, and payment options > Local Dues