HOME page
_____________

Employers of security personnel: We will post your "Help Wanted" ads to employ security people & security professionals free of charge. Click security employment re on this.
ASIS CLEVELAND
LOCAL DUES are DUE!
Joined? Late? If you haven't yet paid, click here for info and payment options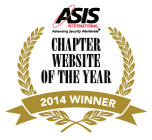 Chapter Website
1st Place Wins
2015
2014
2013
2012
2011
2009
2007
2006

This is:

HOME page
Meeting info, scroll down...
CLEVELAND, OHIO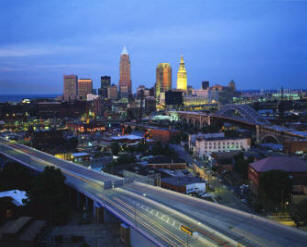 182,310
VISITORS since inception

We are
PROFESSIONAL
Security...
Cleveland & Northeast Ohio
ASIS - (pronounced "AS- IS" )
What is ASIS? ASIS formerly was the American Society for Industrial Security, evolving over the past 50 years to become international in scope - having over 35,000 members worldwide.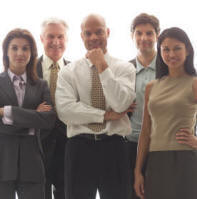 This website is designed primarily to serve our members. If you're a security pro or you have a serious, vital interest in security, you are invited to join. Security, military, law enforcement, attorneys, HR, others welcome! Some membership benefits most valuable to members: Information, Education, Standards, Certification, Networking.
Join ONLY at ASIS International.

__________________________________________________


SECURITY NEWS from ASIS Cleveland "ASIS Local News"

News to share? Send, and we'll consider it fairly ... Webmaster_Email
News! 2018 Major Contributor Award Winner Announced! See ASIS Rewards.
News! Major Security Partnership Forged by ASIS Cleveland with Tri-C (Cuyahoga Community College): PDF, Click here: Security Partnership
SEPTEMBER MEETING POSTED! MEETING
New item: 6-20-18 job posting, at Security Employment

NEW ITEM 5-14-2018: Job opportunity, Cleveland, KeyBank, Integration Manager Role

NEW ITEM: Cleveland members, you're invited to the ASIS Akron Canton Meeting at 8 a.m. on May 24 at the Goodyear World Headquarters, tour, possible FBI speaker, email to use to attend the meeting: asischapter123@gmail.com Details here:

NEW ITEMS: TWO FREE Cyber Security Seminars, both local, both free
(They download or open in a new window.

DHS The United States Department of Homeland Security Industrial Control Systems Cyber Emergency Response Team (DHS ICS-CERT) Program May 21-24
Ohio Chapter of High Technology Crime Investigation Association
May 24-26th at Salt Fork Lodge Spring Conference 2018
https://ohiohtcia.com/meetings/springtraining/

Attention Members:

PLEASE go to the ASIS International website at www.ASISonline.org and check how you are listed with telephone, email, address, organization, and UPDATE it if out of date. You may be missing mail, contacts, professional inquiries, etc., if it is out of date. Our info says a good number of listings are wrong. Please check yours. Thank you!
NEW ITEM: 2018 CERP Training and Certification, APRIL 24-25, 2018 Independence, OH - NOT a free course. URL for info in the PDF

NEW ITEM: Job opportunity, Business Development, Cleveland 3-15-18

NEW ITEM: ASIS Cleveland Member Rewards - ASIS Rewards
ITEM: See past & future speakers, events, and calendar for the year, LOCATIONS OF MEETINGS: CALENDAR WHEN THERE, PLEASE NOTE UP-COMING NATIONAL EVENT and photos of well-attended recent meetings,
NEW ITEM : UPCOMING MEETING info - NOTE! MEETINGS PAST AND PRESENT HAVE MOVED AND FROM NOW ON WILL APPEAR ON THE CALENDAR, AND YOU CAN REGISTER FROM THERE. Click right here on CALENDAR

NEW ITEM: Contact officers, CLICK RIGHT HERE ON Officers-Contact Info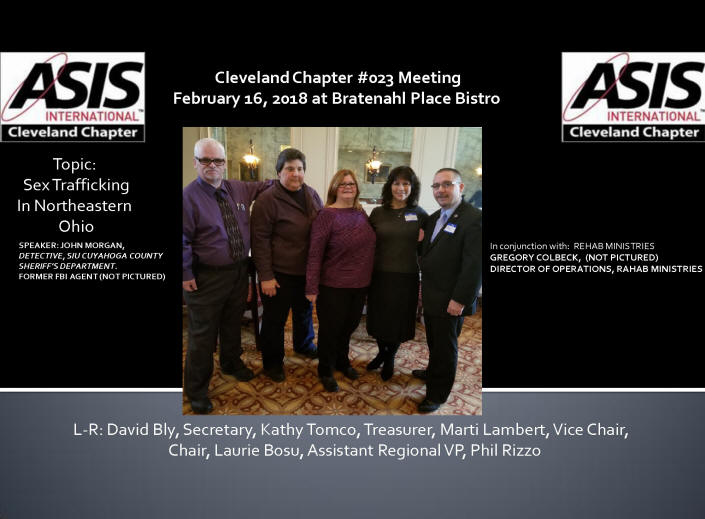 [ BACK to page TOP ]