This page is:
DUES: Pay
Local Dues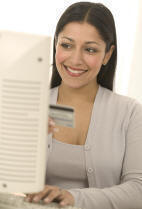 ASIS International Dues: Pay by credit card,
click button to pay International dues

(should open new window)

ASIS CLEVELAND Local Dues:
Pay by credit card, scroll down, click PayPal below:
ASIS Cleveland dues are NOT OPTIONAL, but REQUIRED. With chapter membership that is required, ASIS International has assigned you as a member to the Cleveland Chapter or you have chosen Cleveland as your chapter. As an ASIS International member to be in good standing you are required to abide by the ASIS Bylaws and Code of Ethics, as was attested to and agreed to in your application to join ASIS and, as such, requires annual chapter dues to be paid in support of chapter activities to benefit members and the security profession. Chapter dues are billed separately from ASIS International dues.
Cleveland INFO: Paying local chapter dues by check or credit card. Please read. scroll down...DUES INVOICE BELOW, 2014, if you need an invoice
ASIS Cleveland LOCAL DUES, invoice, payment options, additional information: YOU MUST be a member of ASIS International to join the chapter and to pay local dues. Scroll down to see ALL INFORMATION AND OPTIONS.



If you just want to quickly pay dues using a major credit or debit card: Paying dues for the CURRENT CALENDAR YEAR as a single payer or payments for several members, click OTHER Payments below
Please indicate clearly LAST NAMES of who dues payments are for. Thank you.
If you choose this option and you wish to include with your payment any donations to the Scholarship Fund or the Operations Fund note this in PayPal if so and if we may credit you publicly or not. CLICK THE PAYPAL GRAPHIC BELOW TO MAKE A PAYMENT
Chapter LOCAL Dues - ASIS Cleveland
Local chapter dues that are required are only $25.00 and are in support of basic chapter activities and operations - the chapter is self-funded and self-sustaining - we receive no funding from ASIS International dues and we exist on funds we are able to generate from dues, events, and ASIS Cleveland activities. Dues are our base and help to support meetings, mailings, the website and communications, the membership directory, contributions or support of important events that ASIS Cleveland participates in, and that are in support of security and the security profession.
$25.00 dues annually, equal to $ 2.08 per month, or
$ 0.07 a day to support security & your chapter
Student Members: local dues, $10.00 annually, equal to $ .83 per month.
Chapter members:
Receive chapter communications, bulletins, news, etc.
Access to MEMBER ONLY section of the website, employment opportunities postings, etc.
Exclusive, private, member only email communications, memberlist listserve
Listing in ASIS Cleveland Membership directories
Discounts on items or services, when offered
Topical and expert speakers and panels
Networking with private and public security professionals
Sponsorship, volunteer, and other opportunities
Assistance with certification preparation and issues, and more...
Dues are per individual member, as membership is individual - there are no organizational dues
Payment covers dues for CURRENT CALENDAR YEAR if paid by check or one-time payment by credit card unless joining/paying in September plus - covers payment for the following year.
Invoicing & New Members: Dues are generally billed and paid at the beginning of the year for many members, but members joining during the year pay when they join. Notices are sent via email. New member? Please open the invoice and make payment.
INVOICE: CLICK PDF ICON FOR DUES INVOICE, FILL OUT ON LINE OR PRINT AND FILL OUT. ASIS Student Members, cross off $25. and insert $10.





and/or retain copy for your records:
(may/should open in a new browser window or download)
Options for Payment:
Cash or Check at a meeting at meeting registration
Credit Card, one-time payment for the current calendar year; if Nov. or Dec., the next year.
Check mailed to the Treasurer, ASIS Cleveland, with an invoice copy for current year
For checks, note the following; for credit card options, scroll down.
Please make checks payable: Treasurer, ASIS Cleveland - Mail option:
Kathy Tomco, C.P.P.. ASIS,
c/o Marc Glassman, Inc.
5841 W. 130th Street
Cleveland, Ohio 44130
Pay by Credit Card
ASIS Cleveland uses secure payment processing by PayPal - fast, secure, free. We take credit card and bank card payments ONLY on the website - not by phone or in person. To make credit card payments, scroll down
Major credit cards, bank debit cards, and PayPal accounts
Paying dues for the CURRENT CALENDAR YEAR as a single payer or payments for several members, click OTHER Payments below
Please indicate clearly LAST NAMES of who dues payments are for.
Thank you.
If you choose this option and you wish to include with your payment any donations to the Scholarship Fund or the Operations Fund note this in PayPal if so and if we may credit you publicly or not. CLICK THE PAYPAL GRAPHIC BELOW TO MAKE A PAYMENT
[ Back to Page top ]

For more info, click on ads

[ Back to Page top ]



ASIS CLEVELAND LOCAL DUES are DUE! Joined? Late? If you haven't yet paid, click here for info, an invoice, and payment options > Local Dues