Meeting info, scroll down...
CLEVELAND, OHIO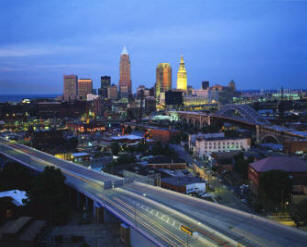 182,310
VISITORS since inception

We are
PROFESSIONAL
Security...
Cleveland & Northeast Ohio
ASIS - (pronounced "AS- IS" )
What is ASIS? ASIS formerly was the American Society for Industrial Security, evolving over the past 50 years to become international in scope - having over 35,000 members worldwide.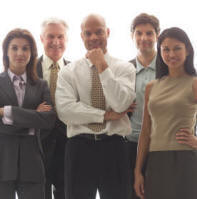 This website is designed primarily to serve our members. If you're a security pro or you have a serious, vital interest in security, you are invited to join. Security, military, law enforcement, attorneys, HR, others welcome! Some membership benefits most valuable to members: Information, Education, Standards, Certification, Networking.
Join ONLY at ASIS International.

__________________________________________________


SECURITY NEWS from ASIS Cleveland "ASIS Local News"
Attention Members:

PLEASE go to the ASIS International website at www.ASISonline.org and check how you are listed with telephone, email, address, organization, and UPDATE it if it's out of date. You may be missing mail, contacts, professional inquiries, etc., if it is out of date. Our info says a good number of listings are wrong. Please check yours. Thank you!

News to share? Send, and we'll consider it fairly Webmaster Email
News! 2019 Major Contributor Award Announced! See ASIS Rewards.

News! Major Security Partnership Forged by ASIS Cleveland with Tri-C (Cuyahoga Community College): PDF, Click here: Security Partnership

NEW MAP TO MEETING LOCATION AT TRI-C: MAP TO TRI-C
NEW 12-2018: For ASIS membership in case a member leads both IT and Physical security or they can pass it along to their IT Security leader counter part.
Registration is now open for the 2019 CSO Xchange. This is an excellent group to share best practices, network and engage with others who lead their organization's IT Security practice in North Eastern Ohio. If you have any questions about the group and benefits of being a member, see https://www.informationsecuritysummit.org/2019-cso-xchange/ or feel free to reach out to Rich Ullom - rich_ullom@wrg-ins.com and/or Tom Mathis - taakmathis@gmail.com for more information. The group meets three times per year: Spring in Akron, Summer mid way between Akron and Cleveland, Fall in Cleveland.
Please use the link below to sign-up. Our spring meeting will be March 27 at the University of Akron Law Building (it will be their spring break so free parking will be easily available).
https://www.informationsecuritysummit.org/events/2019-cleveland-cso-xchange/

Past happenings...
[ BACK to page TOP ]