CLEVELAND, OHIO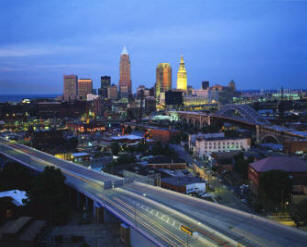 175,546
VISITORS since inception

We are
PROFESSIONAL
Security...
Cleveland & Northeast Ohio
ASIS - (pronounced "AS- IS" )
What is ASIS? ASIS formerly was the American Society for Industrial Security, evolving over the past 50 years to become international in scope - having over 35,000 members worldwide.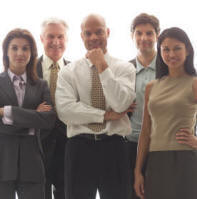 This website is designed primarily to serve our members. If you're a security pro or you have a serious, vital interest in security, you are invited to join. Security, military, law enforcement, attorneys, others welcome! Some membership benefits most valuable to members: Information, Education, Standards, Certification, Networking.
Join ONLY at ASIS International.

__________________________________________________


SECURITY NEWS from ASIS Cleveland "ASIS Local News"

News to share? Send, and we'll consider it fairly ... Webmaster_Email
<![if !vml]>
<![endif]>September 2017

Monthly meeting

The Loft at
Sarah's Vineyard
1204 W Steels Corners Rd.
Cuyahoga Falls, OH 44223
Friday September 15, 2017
Networking 11:30 AM
Lunch order 11:45 AM
Presentation Noon - 12:45 PM
Meeting fee is $20 which includes lunch and soft drink from a limited menu
How to register appears below
Presentation by:
Paul Hugenberg
Info GPS
<![if !vml]>
<![endif]>InfoGPS provides single use (Audit) and continuous software as a service solution (Monitoring) that finds sensitive non-structured data (for instance, account numbers and data that have been downloaded into an Excel spreadsheet) and then allows the user to determine if they need to better protect the data, delete it, move it, etc. Many data breaches have an origin in this unstructured data as the transactional, enterprise systems and their data is usually pretty well secured.
Paul is a lifelong IT Security Professional in Northeast Ohio. Graduating from Youngstown State and garnering his CPA, Paul moved over to IT to help organizations understand the risk of system threats to strategy. An executive office for many local institutions, Paul is a member of the NEO ISACA and a former fellow at ICIT. Both organizations oversee information system threats to business, personal information, and SCADA. Today, Mr. Hugenberg is focused on an entrepreneurial venture with InfoGPS, a company borne from the issues businesses have with protecting the sensitive information (regulated, safety, and business) on their networks.
Members: to register, send an email to asis.cleveland@gmail.com to say that you will attend.
Credit card payments are accepted ONLY on the website here at Dues-Payments to pay in advance.
Optionally pay at the door by check or with cash.
Checks should be made payable to Treasurer, ASIS Cleveland.
To send a PDF of this meeting information to someone else in your company, or in another organization, you'd like to invite to attend with you (you should register for them if they are a guest and not a member), download that PDF here:

(it will open in a new window or download)
[ BACK to page TOP ]