Meeting info, scroll down...
CLEVELAND, OHIO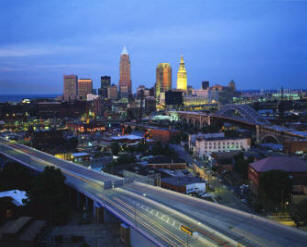 182,310
VISITORS since inception

We are
PROFESSIONAL
Security...
Cleveland & Northeast Ohio
ASIS - (pronounced "AS- IS" )
What is ASIS? ASIS formerly was the American Society for Industrial Security, evolving over the past 50 years to become international in scope - having over 35,000 members worldwide.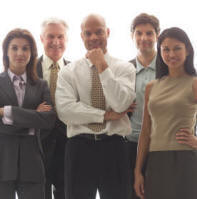 This website is designed primarily to serve our members. If you're a security pro or you have a serious, vital interest in security, you are invited to join. Security, military, law enforcement, attorneys, HR, others welcome! Some membership benefits most valuable to members: Information, Education, Standards, Certification, Networking.
Join ONLY at ASIS International.

__________________________________________________


SECURITY NEWS from ASIS Cleveland "ASIS Local News"
Attention Members:

PLEASE go to the ASIS International website at www.ASISonline.org and check how you are listed with telephone, email, address, organization, and UPDATE it if it's out of date. You may be missing mail, contacts, professional inquiries, etc., if it is out of date. Our info says a good number of listings are wrong. Please check yours. Thank you!

News to share? Send, and we'll consider it fairly ... Webmaster Email
News! 2018 Major Contributor Award - 2019 Announced! See ASIS Rewards.
News! Major Security Partnership Forged by ASIS Cleveland with Tri-C (Cuyahoga Community College): PDF, Click here: Security Partnership
NEW: NEW MAP TO MEETING LOCATION AT TRI-C: MAP TO TRI-C
OCTOBER 19 MEETING POSTED! MEETING
Past happenings...
Ohio Chapter of High Technology Crime Investigation Association
May 24-26th at Salt Fork Lodge Spring Conference 2018
https://ohiohtcia.com/meetings/springtraining/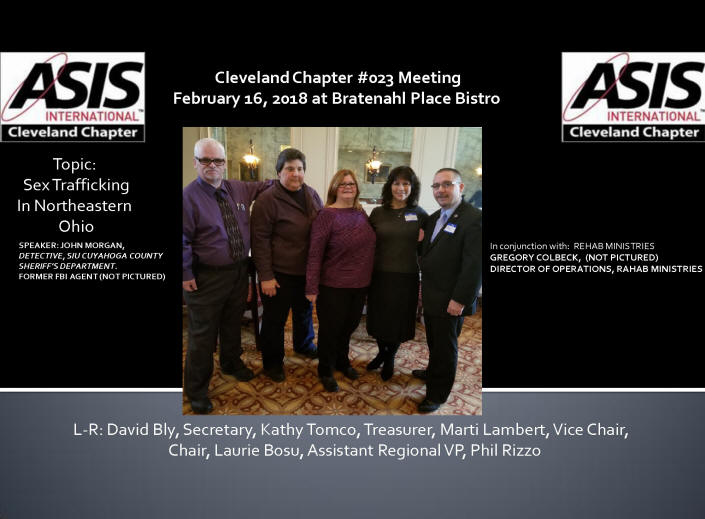 [ BACK to page TOP ]