Meeting info, scroll down...
CLEVELAND, OHIO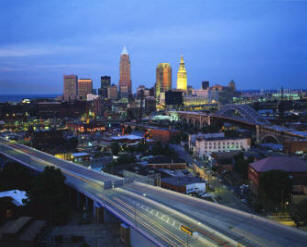 180,146
VISITORS since inception

We are
PROFESSIONAL
Security...
Cleveland & Northeast Ohio
ASIS - (pronounced "AS- IS" )
What is ASIS? ASIS formerly was the American Society for Industrial Security, evolving over the past 50 years to become international in scope - having over 35,000 members worldwide.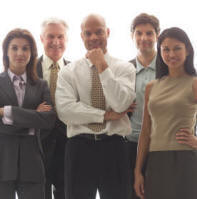 This website is designed primarily to serve our members. If you're a security pro or you have a serious, vital interest in security, you are invited to join. Security, military, law enforcement, attorneys, others welcome! Some membership benefits most valuable to members: Information, Education, Standards, Certification, Networking.
Join ONLY at ASIS International.

__________________________________________________


SECURITY NEWS from ASIS Cleveland "ASIS Local News"

News to share? Send, and we'll consider it fairly ... Webmaster_Email
ITEM: MEMBERS, download the sheet on Risk Assessment from our September speaker, Paul Hugenberg, Info GPS -click on: CALENDAR

NEW ITEM: Nominees and Officers for 2018 Announced! Click on OFFICERS (on this page)new leadership for 2018. See photo at Officers-Contact Info

NEW ITEM: Photos of well-attended October and November meeting, speaker, etc.
at CALENDAR

ITEM: Meeting info below...NEXT MEETING, JANUARY 19, 2018
PAST MEETING: NOVEMBER 17, 2017

Meeting

CONFIRMED
at Chestnut Lakes Apartments Grand Ball Room
Address: 17721 Whitney Rd, Strongsville, Ohio 44136.
(right next to Ohio Turnpike Strongsville Exit / I-71 Pearl Rd Exit. Note: behind the Leasing Office)
Friday, November 17, 2017
Networking 11:30 AM
Lunch 12:00 noon
Presentation Noon - 12:45 PM

"...information and security perspectives you won't get anywhere else..."
NOV SPEAKER & TOPIC: Meet and talk with...

Thomas J. Lekan, CPP
Security Consult and Expert Witness
Security Guard Expert

"Liability and Security Guards:
Contract or In-house"
SEE DETAILS AND PHOTOS AT CALENDAR
Meeting fee is $20 and includes lunch
How to register appears below
PLEASE REGISTER BY the Monday of the week of the meeting, by noon,
if at all possible - food must be ordered.
Members:
To register, send an email to asis.cleveland@gmail.com to say that you will attend.

Credit card payments are accepted ONLY on the website here at Dues-Payments page to pay in advance.

Members should pay for their guests.

Optionally pay at the door by check or with cash. Checks should be made payable to Treasurer, ASIS Cleveland.
___________________________________________
OFFICERS FOR 2018
Chair: Laurie Bosu
District Sales Manager, Identisys, Inc.
Vice Chair: Marti Lambert, CPP
formerly Senior Security Rep., First Energy Corp.
Treasurer: Kathy Tomco, CPP
Loss Prevention, Marc's Stores
Secretary: David Bly
Security Director, Forest City Enterprises
See photo at Officers-Contact Info
[ BACK to page TOP ]