Meeting info, scroll down...
CLEVELAND, OHIO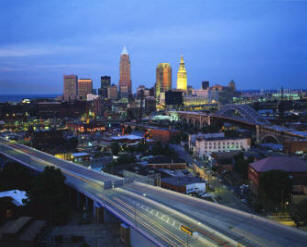 180,146
VISITORS since inception

We are
PROFESSIONAL
Security...
Cleveland & Northeast Ohio
ASIS - (pronounced "AS- IS" )
What is ASIS? ASIS formerly was the American Society for Industrial Security, evolving over the past 50 years to become international in scope - having over 35,000 members worldwide.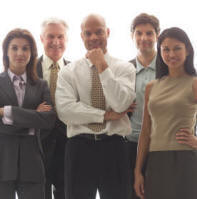 This website is designed primarily to serve our members. If you're a security pro or you have a serious, vital interest in security, you are invited to join. Security, military, law enforcement, attorneys, others welcome! Some membership benefits most valuable to members: Information, Education, Standards, Certification, Networking.
Join ONLY at ASIS International.

__________________________________________________


SECURITY NEWS from ASIS Cleveland "ASIS Local News"

News to share? Send, and we'll consider it fairly ... Webmaster_Email
NEW ITEM: UP-COMING NATIONAL EVENT and photos of well-attended October and November meeting, speaker, etc. Click right here on CALENDAR

NEW ITEM : UPCOMING MEETING info below...scroll down

ITEM: MEMBERS, download the sheet on Risk Assessment from our September speaker, Paul Hugenberg, Info GPS -click right here on: CALENDAR

NEW ITEM: Nominees and Officers for 2018 Announced! Click on OFFICERS (on this page)new leadership for 2018. See photo - CLICK RIGHT HERE ON Officers-Contact Info

NEW ITEM: FBI Top Ten Wanted, link at left in gray box
NEXT MEETING: FRIDAY, JANUARY 19, 2018

Meeting

CONFIRMED
Location: Bratenahl Place Bistro - Confirmed
Address: One Bratenahl Place
Bratenahl, OH 44108
We have confirmed Bratenahl Place Bistro, an excellent and easily accessible, near east side location, only minutes from downtown Cleveland with ample parking. Eddy Road Exit, north toward the lake.
Google it or Bing Maps or map/info here:

downloads or opens, new window
Friday, JANUARY 19, 2018
Networking 11:30 AM
Lunch 12:00 noon
Presentation Noon - 12:45 PM https://www.fbi.gov/wanted/topten

"...information and security perspectives you won't get anywhere else..."
Jan SPEAKER & TOPIC: Meet and talk with...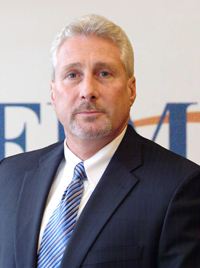 Rob Shuster
Vice President of Protective Services and Training




"Essential Best Practices for Workplace Violence Prevention and Management"
Introduction and objectives

Critical Mistakes that Organizations Make

Human Resources and Security- must work together

Developing Workplace Violence Policy – reasonable foreseeability

Defining Workplace Violence – categories of potential workplace violence

Employee Training - behavioral warning signs

Case Management Team - establish one and use them

Developing High Risk Termination Protocols

Third Party Assistance May Be Required

Proactive Measures and Response - preparation

Developing Specific Active Shooter Response Plans

Documentation of the Case Management Process

Training Resource Available
Prior to joining AFIMAC, Mr. Shuster spent most of his 30-year career with a global leader in uniform security and investigations services. There, he held various positions including: executive protection detail leader, director of training, vice president of corporate development, senior vice president of the asset protection team.

Mr. Shuster is a respected expert in security practices and training related to crisis management and response, labor disputes, close protection operations, special event security, security awareness programs, evasive & defensive driving, and executive protection program design. He has written corporate security articles and white papers, and has lectured for many noted organizations including the American Society for Industrial Security (ASIS), the International Society of Special Event Planners, the Young Presidents Organization, Penn State University, the Tactical Response Association, and the International Association of Chiefs of Police. Mr. Shuster has also served two (2) four-year terms on the private security advisory board for the Virginia Department of Criminal Justice Services.
Other meeting information and purposes, see the CALENDAR
Meeting fee is $20 and includes lunch
How to register appears below
PLEASE REGISTER BY the Monday of the week of the meeting, by noon,
if at all possible - food must be ordered.
Members:
To register, send an email to asis.cleveland@gmail.com to say that you will attend.

Credit card payments are accepted ONLY on the website here at Dues-Payments page to pay in advance.

Members should pay for their guests.

Optionally pay at the door by check or with cash. Checks should be made payable to Treasurer, ASIS Cleveland.
___________________________________________
OFFICERS FOR 2018
Chair: Laurie Bosu
District Sales Manager, IdentiSys, Inc.
Vice Chair: Marti Lambert, CPP
formerly Security Supervisor, FirstEnergy Corp.
Treasurer: Kathy Tomco, CPP
Loss Prevention, Marc's Stores
Secretary: David Bly
security provider
See photo at Officers-Contact Info
[ BACK to page TOP ]